Nendaz has recently launched the "Rallye Gourmand", a simple and great way to discover new bars and restaurants in Nendaz. "For the modest sum of CHF 25.-, between the 26th December 2017 and the 7th January 2018, you will have the right to a tasting in 5 of the 20 restaurants and bars, partners of the event." (source – Nendaz.ch)
I've tried for the first time this year and decided to go to 2 places I've never been (well that's a lie, the 2nd restaurant I know, but not in it's newly revamped interior, which looks awesome, lots of great decorating taste): "Café du Sapin Blanc" and "La Lanterne / Le Vieux Chalet)".
Well, I've got to say, it's quite fun to discover and rediscover new restaurants in a place I've been going to for decades!
Café du Sapin Blanc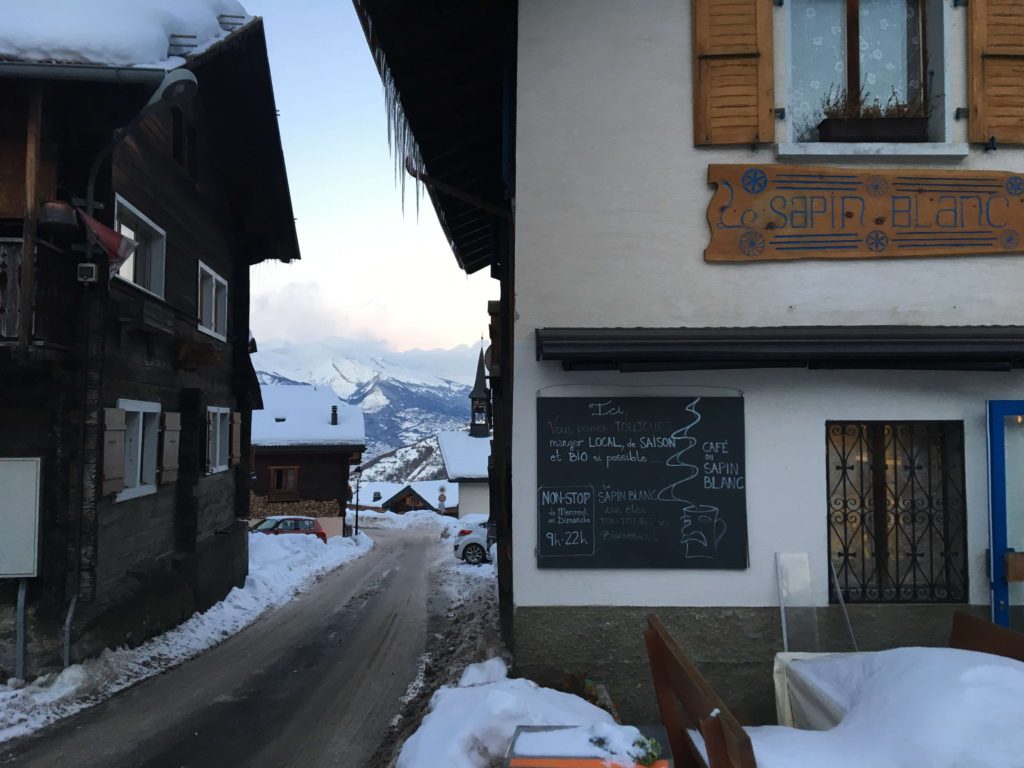 Well, this was a nice discover – and old school typical little alpine restaurant, in a typical little alpine village where, surprise, the chef actually has worked at the Mont Rouge (15 Gault & Miliau), so you get suprisingly affordable simple but high quality cuisine. The view is cute and is the kind that you'll find on a postcard with all the snow.
La Lanterne – Le Vieux Chalet

Well to my surprise, it got totally renovated – and boy it looks good! It modern and alpine typical at the same time, with lots of little rooms that are full of light. It's amazing. The chef is still the same with his usual fresh dishes. Loved it and would recommend as one of the best looking places to eat (their 1st place in Tripadvisor is not a rip off!).
You'll find here below the complete list of venues.