It's the time of the year again – first of all, got to say this :  it's snowing in Switzerland!!!  Loving it!! 🙂
That's why if you are wondering what to do on Saturday December 16th – you can come celebrate the beginning of the 2017-2018 ski season in (Siviez) Nendaz !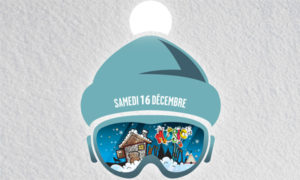 The program is full of great stuff!
You can try new skis and snowboards for free
You can have some ski lessons (you know to get a refresh on those moves)
Enjoy live music on the ski slopes
Even participate in a contest for a free season pass for 2018-2019!!
Of course, looking for a place to stay for the weekend? Reach out to us!
Full Program (Source: Nendaz.ch):
SAVOURS TO DISCOVER
Combatseline: raclette
Chez Caroline: suckling pig
Chotte de Tortin: chip and burger stand
Plan du Fou: oyster bar
MUSIC ON THE PISTES
All day with:
DJ Dr. Fad-R (winner of the Red Bull 3Style Suisse 2017)
DJ Elalusinante
DJ Ian
The street band Look See Go
The Haute Ecole de Jazz de Sion
HUMAN BOWLING
All day at the Jardin des Neiges at the end of the pistes – free
FREE TESTING OF SKIS, SNOWBOARDS AND TELEMARKS
Rendezvous from 9:30 am at the end of the piste of Tortin
FREE SKI AND SNOWBOARD GROUP LESSONS
Rendezvous at 10 am, 11 am, 1 pm and 2 pm at the end of the piste of Tortin
AFTER-SKI AT NENDAZ RESORT
EDELWEISS AFTER-SKI BAR
5:30 pm – 7:30 pm: live concert of Uptown Lights
7:30 pm – midnight: DJ Maddis & Jelly Beats
CACTUS
6 pm – 2 am: DJ Dr. Fad-R (winner of the Red Bull 3Style Suisse 2017)