Le Mont Rouge – 15 Gault & Miliau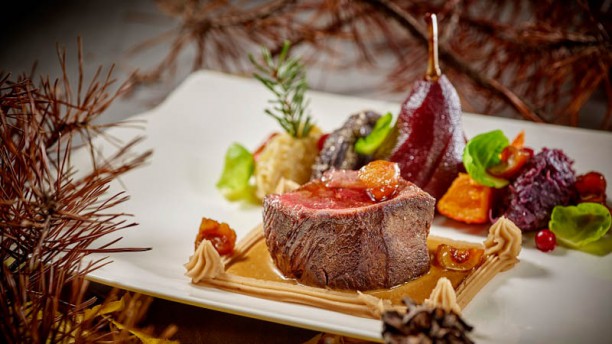 Eat at one of the best restaurant in Nendaz and delight your senses with a generous and refined local cuisine from the renowned Chef Loris Lathion. After having cooked in some of the most prestigious restaurants, Loris became chef in 2003. He also leads the young restaurateur of Europe in Switzerland. He's passionate and knows how to surprise you by bringing back to life lost old recipes and delivering an exquisite discovery, constantly updated. If you come during game season, you won't be disappointed, it has already won a prize of one of the best places to eat game in Switzerland! Make sure to reserve (and oh, I forgot, they're closed on Tuesdays and Wednesdays).
https://www.mont-rouge.ch/fr/restaurant
La Taverne de l'alpée – The cosy one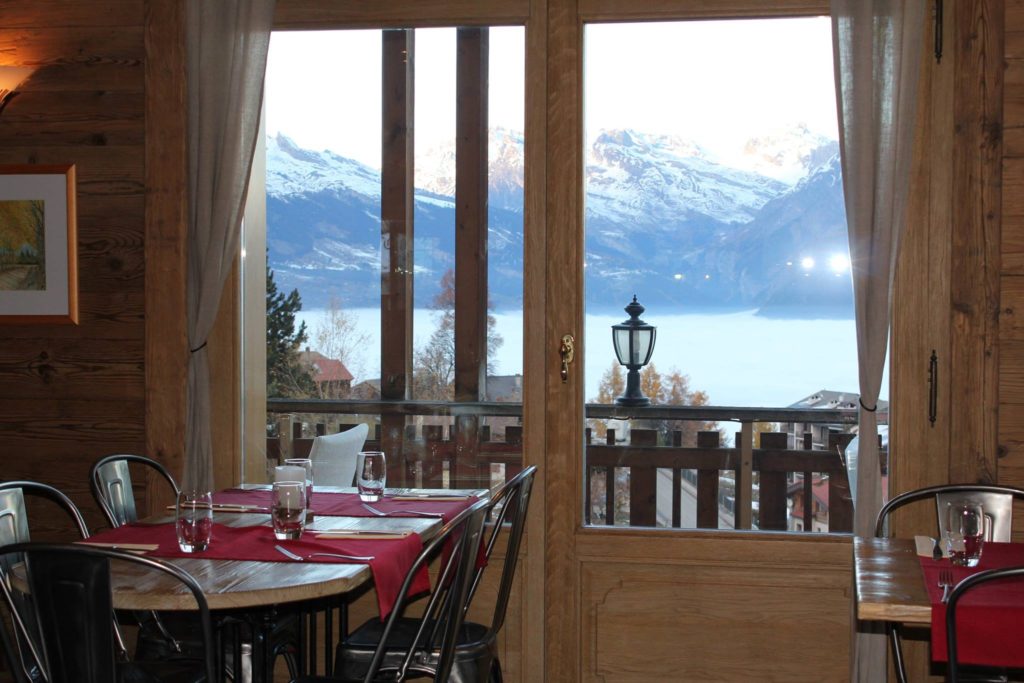 La Taverne de l'alpée is located in the center of Nendaz, with a beautiful wooden interior and a superb view of the Alps. One first main point of this place is the quality of attention of its staff. If you sit outside and it gets a bit chilly, they will bring you the loveliest, softest blankets to keep you warm.
Second great point is value for money: you'll get great quality food for a decent price. Make sure to taste their specialty: « fondue de l'alpage » with marinated beef, homemade sauce and röstis.
http://www.tavernedelalpee.ch/
La lanterne et le vieux Chalet – Old school spirit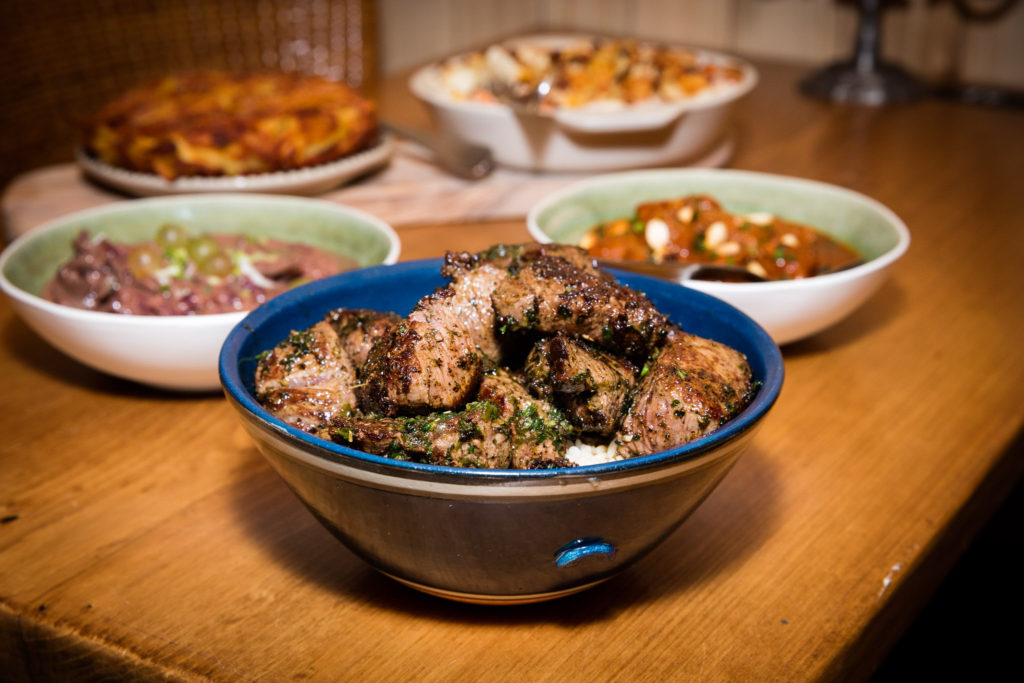 This restaurant is unique as there is no menu available. Meals change almost daily, with fresh ideas and generous portions served in traditional, aged cookery. Book in advance for a large group and the Chef will be able to prepare a menu tailored for you or ask for their signature dish: 'La Potence'.
Le Raccard – The fondue Specialist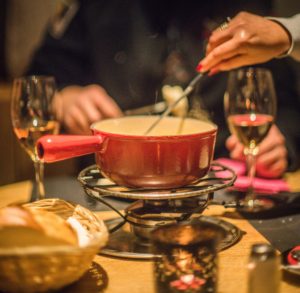 What strikes about the restaurant is the friendly staff and the extensive fondue list. In your life, you have probably tasted, 2 or maybe 3 types of fondues. Here you have a choice of 11 cheese fondues: Normal, Mustard seeds, Vacherin, Green Pepper, Chanterelle, Mountain Herbs, and more… So if you're planning on expanding your fondue experience, this is the place to be !