When it comes to Ski Bars in Nendaz, 3 awesome little places comme to mind : Le Bob, La Tétine and Le Tipi.
LE BOB – Nendaz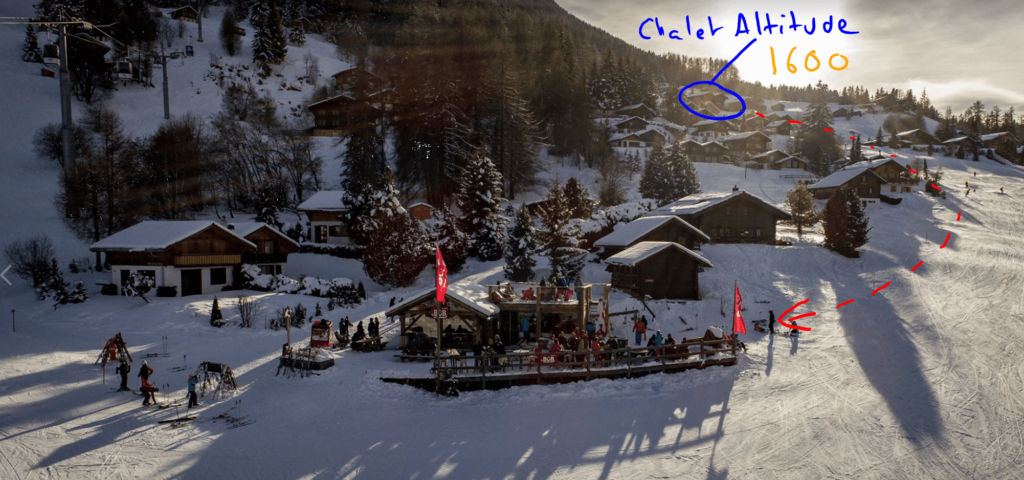 1st great thing about Le Bob Ski Bar : it's located on the crossroad of Nendaz's 2 main piste and only a couple minutes walk away from the Chalet Altitude 1600  !
Stopping at the Bob Ski Bar is one of the essential ingredients of a good skiing day!
At Le Bob, you will have the opportunity to rest your burning legs, enjoying:
• Hot chocolate
• Gluhwein
• Sun
• Good looking girls (most of them better skiers than you…)
• Beer
• Jaegermeister (the local medication)
• Shots
• Good music
• …. And a lot more, among friends, to talk about your exploits on the skis
See you at Le Bob, just above Nendaz – the After-ski on the Slopes!
Follow Le Bob on Facebook : https://www.facebook.com/lebobskibar
LA TÉTINE – Siviez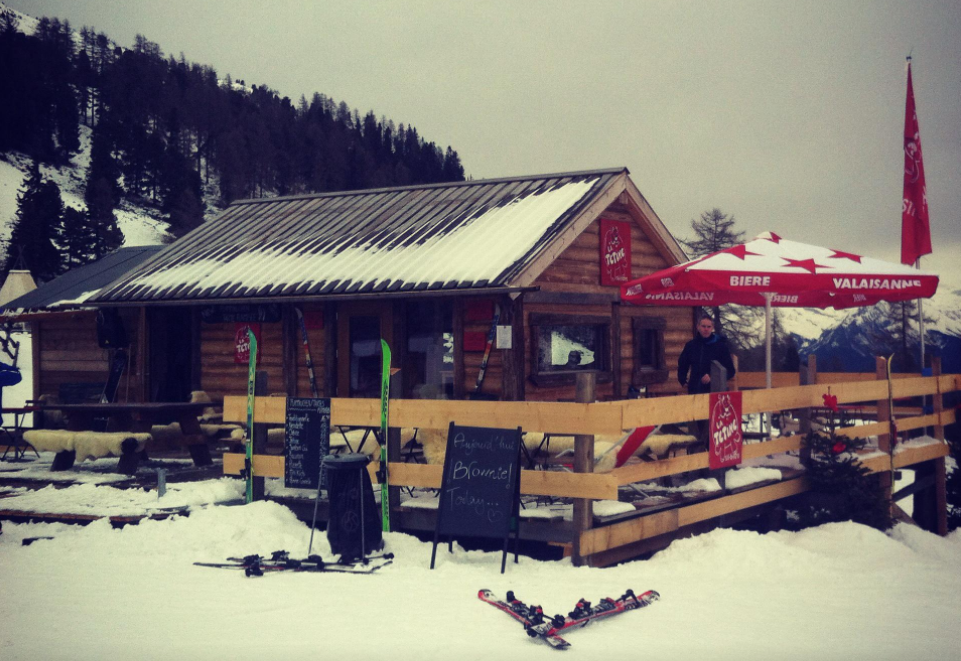 The pit-stop on the slopes of the 4 Vallées!
You will have to stop there, coming back from the Tortin black slope, resting your knees after Backside Mont-Fort or recovering from Stairway to Heaven!
The Ski-bistro La Tétine is best located on the slopes of Siviez, in the sun, the best place to enjoy a Flamenkuchen, an Assiette Valaisanne or our local cakes!
La Tétine is right at the heart of the 4 Vallées, you can stop there before going back to Verbier, Nendaz or Veysonnaz. We'll make sure the music is good, the beanbags are in the sun … the best break of your powder day (powder or sun not guaranteed, fresh beer guaranteed!)
Follow La Tetine on Facebook : https://www.facebook.com/latetinesiviez.ch
LE TIPI – Siviez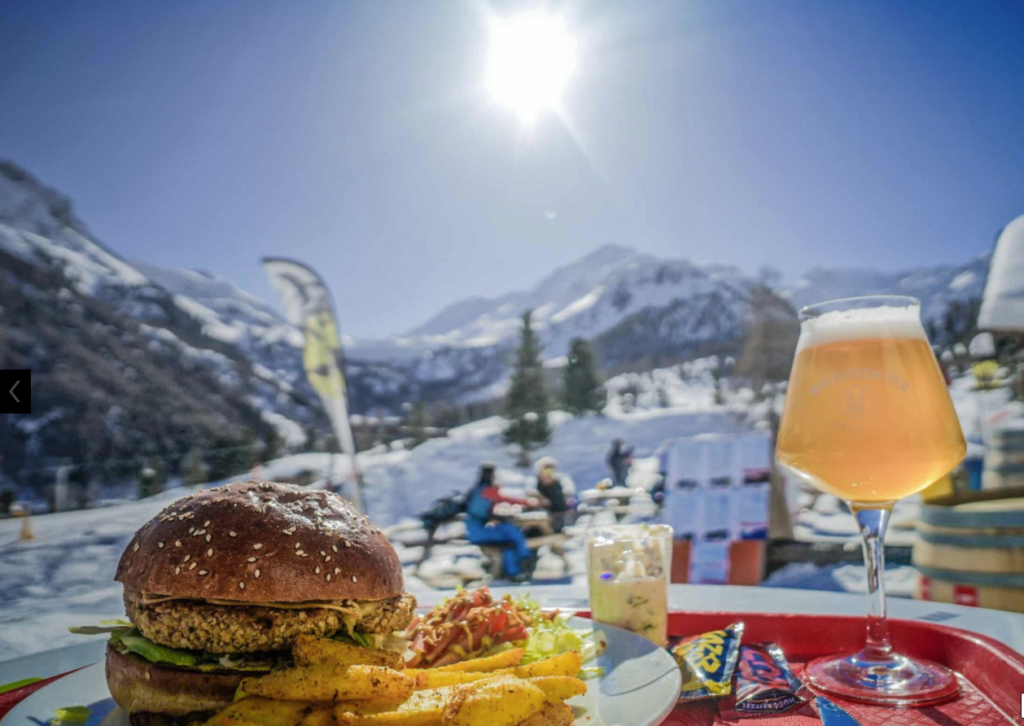 Le Tipi is located just behind la Tétine on the side of the piste Tortin of Siviez. An ideal location to get as much sun as possible.
Here you can enjoy great hamburgers with some special swiss beer from BFM. Buts that's not all the little suprises they have to offer.
If you fancy some après-ski drinks, it's a great spot to stop after a ride on the Mont-Fort to relax those muscles.
Bonus: They have an avalanche training center! You can train searching for avalanche victims with 8 beacons simulating the victims, hidden in the snow behind the Tipi. Happy Searching!
Follow Le Tipi on Facebook: https://www.facebook.com/tipi.siviez/